Precise Oaths is Available for Pre-Order!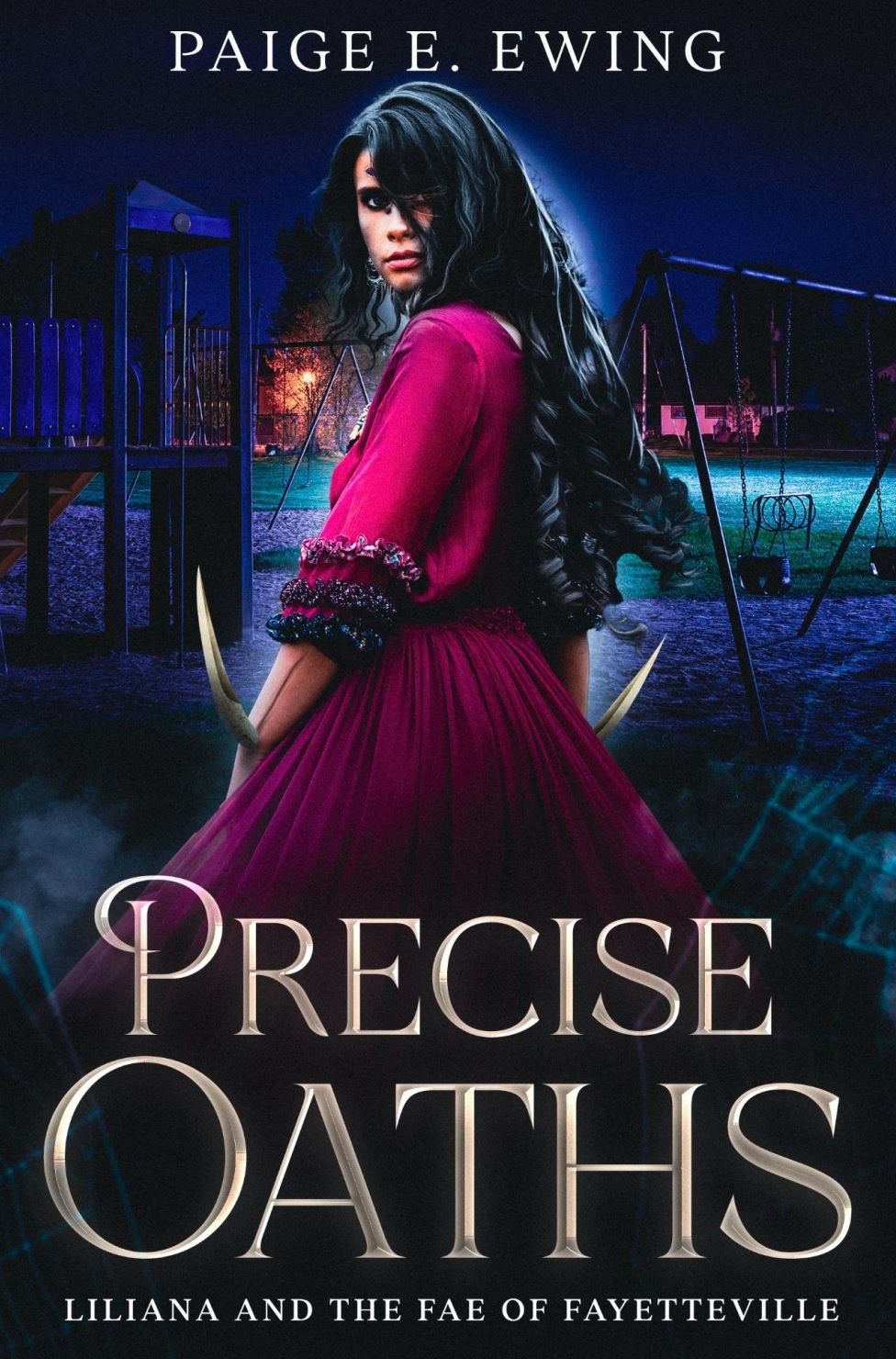 Woo hoo! I'm so excited. Precise Oaths is up on Amazon, ready for pre-order.
Author Angela Knight said this when she read it:
Paige Ewing has written a romp of a book in Precise Oaths.

Liliana is an engaging, sympathetic heroine with a striking view of the world. One of the things I enjoyed was the way it made me look at being neurodivergent in a new way without once being preachy.

What's more, Precise Oaths is tremendous fun.  Liliana's quirky worldview is mixed with pure determination and ingenuity, along with a strong moral core.

The writing is clean and flowing, with a host of terrific characters and great worldbuilding.

It's hard to write a thought-provoking book that's also fun to read, but Paige pulled it off in spades.

– Angela Knight, NYT bestselling author
For the folks who care enough to be paying attention to this message, if you are willing to give me an honest review, I would be delighted to send you a free copy.
Just send an email to paige@paigeewing.com, and say, "I'll give an honest review of Precise Oaths. Send me a copy."
And I will!
Or, say the same thing by @ message or DM on Twitter @paigeewing.
If you aren't up for reading and reviewing right now, I'd be delighted with all the pre-orders I can get.
And, in honor of Lilly, here are some pictures of lilies blooming in my garden that I took over the weekend.
Remember, reviews are treats for authors. "Good author, here, have a review."
😉
Cheers,
Paige